Project title: Bandula Barb conservation project
Location: Galapitamada, Kegalle District, Sri Lanka
Duration: 2013 – 2014
Project background: The Bandula barb (Pethia bandula) is a Critically Endangered and point endemic species. This means that it can only be found in a 1.5 km long stream that flows through Galapitamada, Sri Lanka. Unlike other Rare and Critically Endangered species, Bandula Barb lives outside the protected area network of Sri Lanka.
When this species was first discovered in 1991, the population was estimated to be around 2,000. However, within one decade the Bandula Barb population has decreased to 200-300. This is due to the illegal collection of the species for ornamental fish trade, pollution through agrochemicals used in paddy fields and land use change.
In this context, IUCN and the Ministry of Environment submitted a resolution to the 2004 IUCN World Conservation Congress, "Conservation Bandula Barb in Sri Lanka- resolution 3.117", in an effort to conserve the fish species. In response to this resolution, the Ministry of Environment developed the Bandula Barb Conservation Action Plan in 2008 and implemented some of the initial actions. In 2013, IUCN initiated a project to implement the Bandula Barb Conservation Action Plan. IUCN worked closely with the Department of Wildlife Conservation, Forest Department and Divisional Secretariat of Warakapola and local community to implement project activities.
Objectives of the project:
 Increase the Bandula Barb population and preserve the species' habitat
 Establish a second population of Bandula Barb inside the protected area
 Establish community-based mechanism to conserve Bandula Barb  
Outputs:
The Bandula Barb population increased from 500 to 1,300
A second Bandula Barb population was established within a protected area located in the Warakapola area of Kegalle District 
Hapugoda, Alpitiya and Rabbidigala community-based organisations were established and strengthened to develop sustainable mechanisms for conserving Bandula Barb   
Donor: Toyota Environmental Activities Grant Programme of the Toyota Motor Corporation
Partners: Department of Wildlife Conservation (DWC); and Forest Department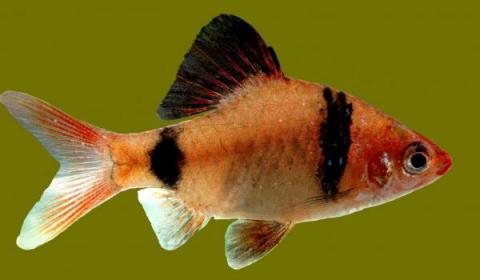 Sri Lanka