A very successful one-day training programme on Ecotourism was held on the 2nd June 2022 at the NIFS Popham Arboretum, Dambulla. This is the very first training programme conducted at the NIFS Popham Arboretum on ecotourism. This event was organized to celebrate the World Environment Day (5th June). 80 participants joined this awareness program.
The Programme was organized by the Ministry of Environment in collaboration with NIFS,the Department of Trade, Commerce and Tourism, Central Province with the support of UNDP and the EU in Sri Lanka. The main objective of this programme was to make the people in tourism aware of the ecotourism opportunities at the NIFS- Popham Arboretum..
The programme commenced with observing two minutes of silence in mourning of the death of Mr. F.H. Popham, the founder of the Dambulla Arboretum, who passed away very recently.Dr. R.D.S. Jayathunga, Additional Secretary (Environment Development), Ministry of Environment, delivered the welcome address and gave a brief description of the training programme objectives. Mrs. A.D. Tilakarathna Provincial Director, Department of Trade, Commerce and Tourism, central province especially pointed out how ecotourism will benefit Sri Lanka to get rid of this current economic crisis.
The training programme consisted of lectures and an exciting field visit. Prof. Siril Wijesundara, Research Professor at NIFS and Prof. A.S.M. Aslam Senior Lecturer at Sabaragamuwa University delivered lectures highlighting the importance of biodiversity and the role of tour guides in ecotourism. Mr. Upali Rathnayake, Director of Sri Lanka Tourism Development Authority also discussed the tourism opportunities at Popham Arboretum.

After the field tour, an open discussion was held with the participants and the comments and proposals for the future development of the industry were collected. The participants actively engaged in the programme and commended this training program as a successful event. Most of them requested to continue the programme to enhance their knowledge in the field of ecotourism.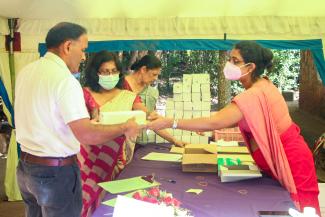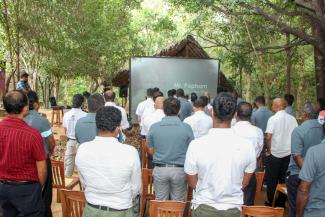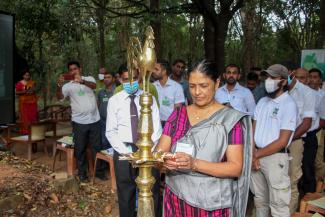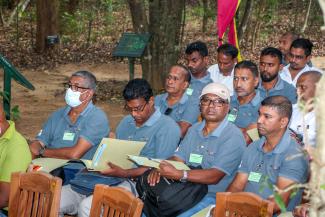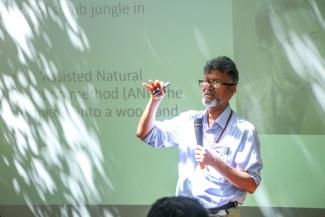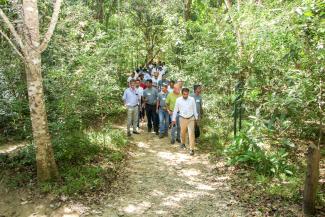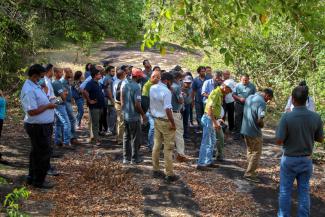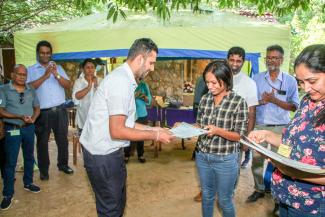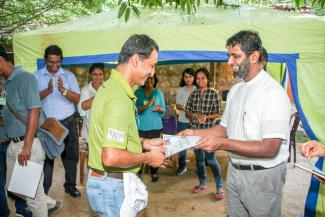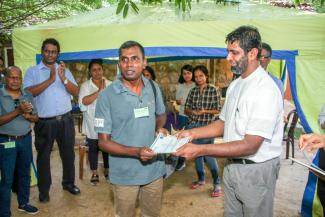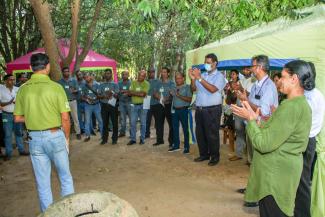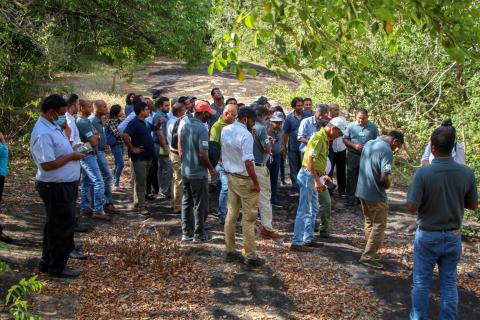 Sri Lanka